Name:
Anzen Uchiha
Age:
19 - 24 (Exact age unkown)
Description Of Looks:
Anzen is said to be an uchiha only in rumors. Many have seen this man and his two red eyes. With the red eyes that he has many think of it as the sharingan. Anzen is said to have brown straight, siky hair. He has longer hair in the back but keeps it in a ponytail. His mouth is covered By a mask. Little else is known of his appearance..
Element:
Unkown
Village: Most Likely from Nyu - konohagakure. It is unkown whether he left during the creation of the new konohagakure or when konohagakure was in the beggining of the war.
Picture: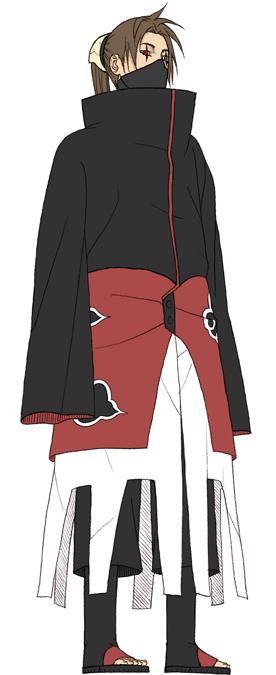 - - - - -